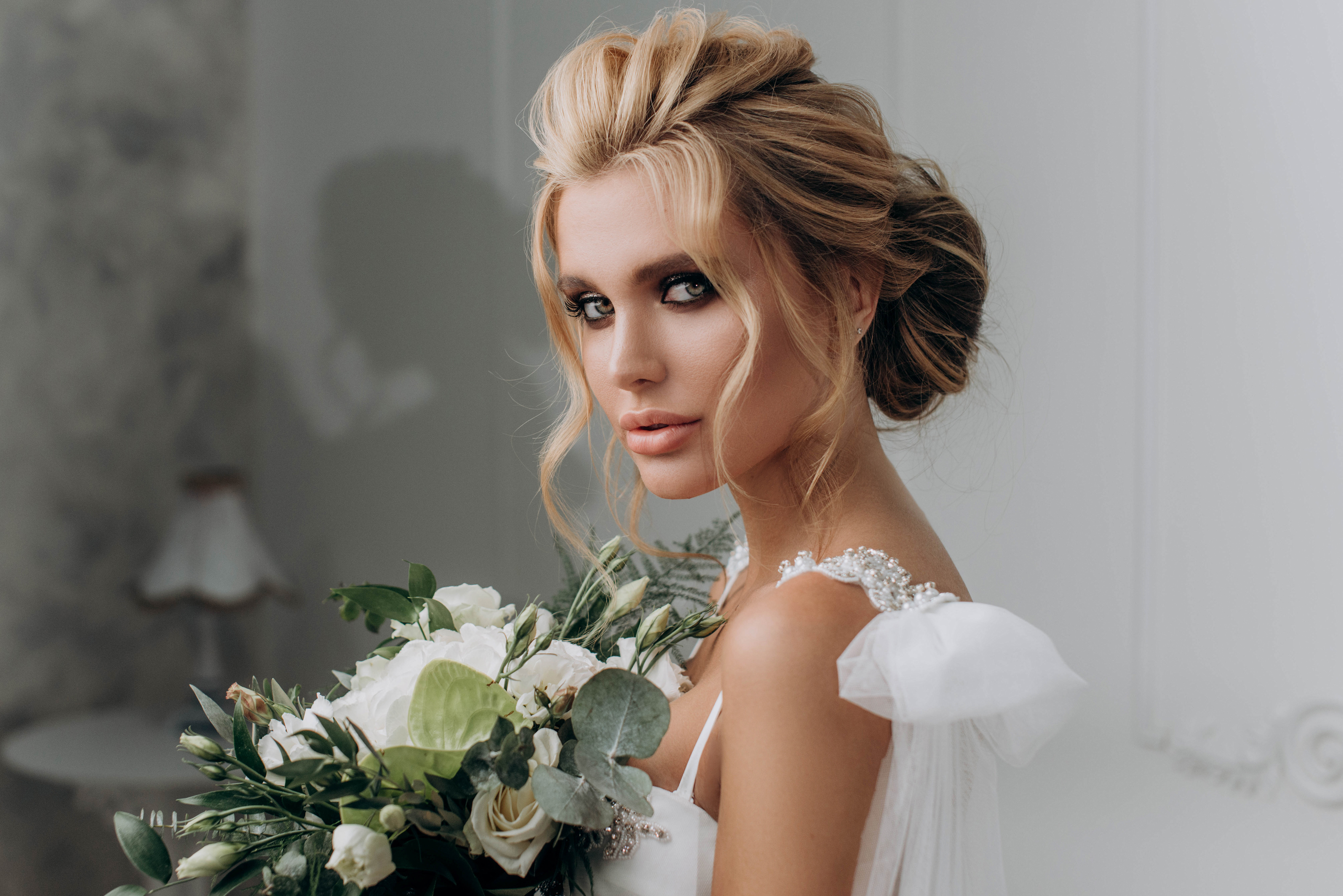 August 20, 2021
Amour Beauty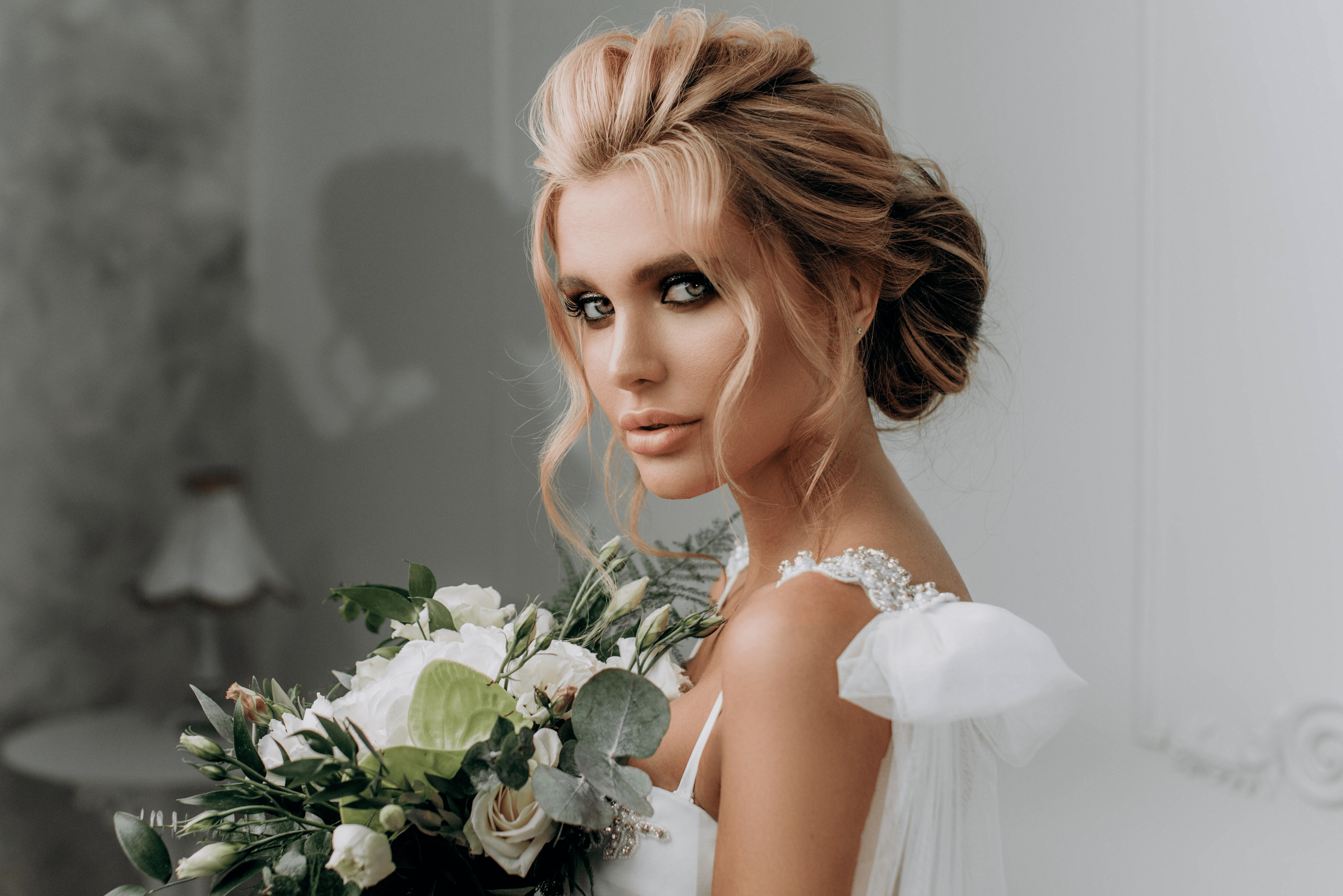 Every bride wants radiant, picture-perfect skin on their special day. Here is a beauty timeline, along with some expert tips, on how to manage a wedding skincare routine to ensure you look every inch the glowing, beautiful bride when your big day arrives.
START EARLY! 8-12 MONTHS
If you really want to get your skin in top form, it is recommended that you start a smart bridal skincare routine about a year in advance. If you don't have that long before your wedding day, just make sure you adopt these good bridal skincare habits as soon as possible. Six or even three months is better than nothing!
The first thing you should do is book a consultation with your favourite DMK Skin Revision Therapist at Amour. It will eliminate any guesswork in determining the optimum treatments and products that are right for your skin type to ensure the best results. Even if you are prone to skin conditions like acne, rosacea or pigmentation, DMK's revolutionary skin treatments and Home Prescriptive products will ensure you achieve bridal complexion perfection. As wonderful as planning a wedding can be, it is also insanely stressful, so start taking a beauty supplement like DMK's EFA Ultra. With over 190 nutrients and bioactive substances all entirely sourced from plant-based ingredients, it works to soothe and nourish the body, increase water levels in the skin and improve its structural integrity and barrier function. EFA Ultra also works well for those who suffer from acne, inflamed or reactive skin, pigmentation or a hormonal imbalance. As an added bridal bonus, EFA Ultra even encourages faster hair and nail growth.
SIX MONTHS
Now is the time to book a facial with your DMK skin professional and pre-book monthly facials from now until the big day. Not only will your skin thank you for it, but it is a great way to take some time out for yourself in the hectic pre-wedding period. If your skin is prone to wrinkles, fine lines, sun damage, acne, darker skin tones, pigmentation or scarring, consider adding Direct Delivery Vitamin C serum to your routine. It is one of DMK's most powerful skin rebuilding tools and is used to stimulate collagen production, reduce the appearance of pigmentation, protect against environmental damage and regenerate healthy skin. And if your wedding gown is strapless, off-the-shoulder or has a plunging neckline, a couple of pumps of Direct Delivery Vitamin C serum can do wonders for your décolleté.
THREE MONTHS
At the three month mark, your beauty regime is in full force. Your focus at this stage should be on brightening and plumping. DMK's Bihaku treatment is a fantastic option to help you attain a clearer, more even and more luminous complexion. But your wedding day is not just about your face. You might want to add a skin program to your food and workout regime for the ultimate, full-body makeover. DMK has a tailored 12-week body transformation program that is designed to help improve the skin's appearance while working to shape and sculpt those stubborn areas where exercise and diet are not making the difference you hoped they would. DMK's Body Firming Program will help you look your bridal best from head to toe.
ONE MONTH TO GO
Don't forget those feet and hands! Go beyond the average foot scrub and painted nails and have your feet baby soft and glamourous when you walk down that aisle. DMK's signature MediPedi® is designed to soften and dissolve hard dry callouses, cracked heels and rough dry skin with visible improvements in just one treatment. Night-time is perfect for giving your hands a super hydration boost. Before going to bed, apply a thick layer of cream like DMK's Calerase, and wear cotton gloves to increase the absorption rate. They'll be soft and smooth in no time, ready to show off those beautiful rings.
TWO WEEKS
If you haven't already begun to do so, start exfoliating your body at least two or three times a week. Exfoliation helps to remove dead skin cells thereby reducing the dull appearance of your skin. Dead skin cells can not only make your skin look flaky and dull, but they can also keep treatments from sinking in. Try a gentle exfoliator like DMK's Hydra Louffa. This soothing gel works to dissolve and desquamate dead skin cells without irritating reactive skin. The soothing properties of chamomile and exfoliating actions of birch bark extract make it ideal for dry, itchy skin conditions and work to prevent ingrown hairs and folliculitis. Another gentle exfoliator from the DMK range is Exoderma Peel. It is a versatile gel masque that works quickly, reaching into the pores to remove dead cell material and eliminating impurities, leaving the skin feeling refreshed and smooth.
ONE WEEK
Of course, you will want your skin will be hair free and velvety smooth on your big day. If you are planning a spray tan to offset your beautiful white gown, make sure you do any hair removal at least 48-24 hours beforehand. DMK's unique pain-free hair removal system, pH Revision, is a great alternative to laser treatments, especially for those fine hairs that laser struggles to remove. It gently dissolves the hair and can be used anywhere on the face or body. Don't forget to maintain your amazing new complexion achieved by your personalised DMK treatments with DMK's Foamy Lift masque. This gentle masque helps to tighten the skin as it exfoliates and removes impurities from within the skin. Use it at home and mix with an Exoderma Peel, a gentle exfoliator and mask activator, to leave the skin feeling refreshed and smooth.
DAY BEFORE
Add the finishing touch to your radiant wedding day look with DMK's Instant Lift. This 3-step muscle banding treatment is designed to firm, tighten and brighten the skin for the ultimate wow factor. Perfect for both the bride and groom, bridesmaids and even the mothers-in-law to be, Instant Lift provides breath-taking results that will leave you red carpet ready to walk down the aisle.