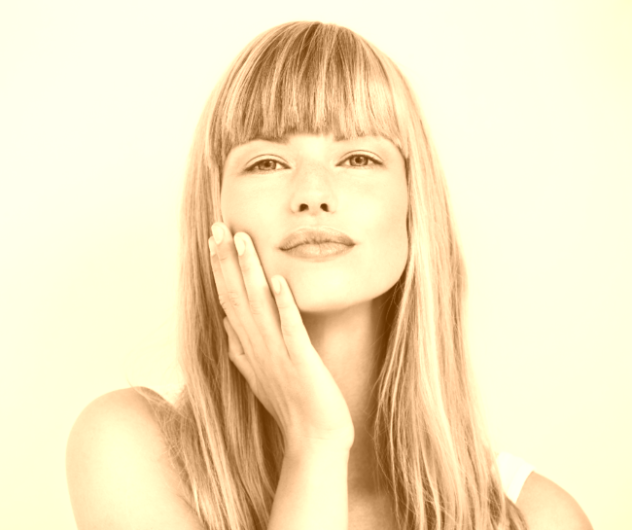 Are you wanting to achieve beautiful healthy skin but don't know where to start?
We take the results and health of your skin very seriously which is why we've developed our First Facial Offer especially customised and suitable for all skin types and concerns.
Our 60-minute experience will immediately restore a glow and smoothness to your skin you haven't seen in a long time. But more than that, we'll act as your skin coach, guiding you to reach and maintain the healthy glowing skin you've been striving to achieve.
We often find that our new clients have tried so many products (and wasted so much money), from the most marketed brands in the world and are disappointed by the lack of results or solutions to their skin concerns. Our DMK products and treatments are world leaders in skincare, being classed Paramedical they treat the skin on a deeper level, not just on the surface of the skin. They are highly effective at achieving incredible results, but at the same time use natural and botanical ingredients, and pride themselves on being affordable.
PRICE $99 – 60mins (normally this treatment is valued at $265) PLUS $10 off Skincare products purchased today and BONUS $30 off your next Facial booked today. CLICK TO BOOK NOW!
Our First Facial Offer includes:
(1) Professional Analysis
We will begin with a full skin analysis by our Dermal Therapist, using our state-of-art Observ 520 machine. A skin analysing system compared with no other allows us to diagnose skin conditions both in the outer epidermal layer and deeper dermal layer. Be assured that the recommendations we make are based on what is truly happening with YOUR skin and not some cookie-cut, one size fits all approach.
(2) Exfoliation
After a deep double cleanse, you'll experience a professional gentle exfoliating treatment to suit your skin and your specific needs. Removing the dead skin cells and build-up from the skin results in unclogging pores, removing bacteria and leaving the skin smooth and looking fresh and bright.
(3) Mask
Depending on what your skin is needing most, a professional-only mask will then be carefully selected to either nourish, energise or correct the skin. Enjoy a luxurious hand and arm exfoliation and massage whilst the mask is infusing beneficial ingredients into the skin.
(4) Light Therapy
LED light therapy will follow where light penetrates down to the deep layers of the skin providing energy and renewal to dormant, sluggish cells craving the TLC only this unique modality can offer. LED will stimulate and increase collagen production which can smooth out your skin and reduce the appearance of skin damage including age spots and wrinkles. Red LED light is also thought to reduce inflammation while improving circulation, which can give you a healthier glow. Blue LED light therapy can target oil glands and make them less active, resulting in less oily skin and fewer acne breakouts. Blue light can also kill acne-causing bacteria beneath the skin, which can help treat severe acne pimples, including cysts and nodules.
(5) Product Infusion
Our Dermal Therapist will then apply multiple serums and products customised to your skin type and prescribed in your skincare plan, so you get to feel the products on your skin before leaving today.
THE RESULT
As promised, by the end of the treatment you'll feel and see results that such a unique combination of treatments, coupled with the analysis and knowledge of your Dermal Therapist will bring.
THE ONGOING SUPPORT
A detailed treatment and product plan covering short-term and long-term goals will be provided along with full instructions on how to care for your skin at home. Over the next few days, expect us to contact you, following up on your progress and providing you with further support, instructions and care.