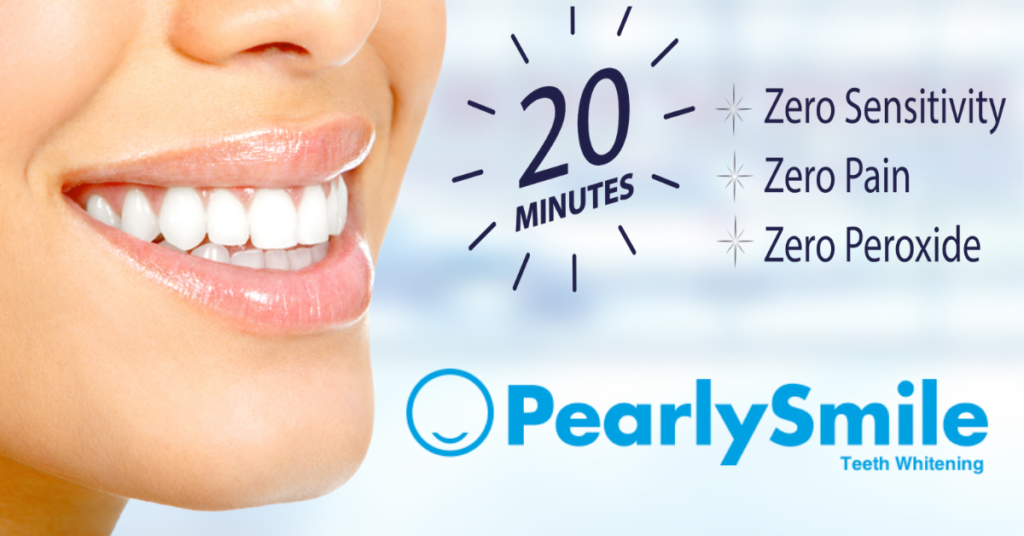 EXPRESS 20 MINUTES, $99            DELUXE 40 MINUTES, $179        
We have an incredible Teeth Whitening system from Pearly Smiles, which is quick and easy with ZERO sensitivity!
Our whitening system uses a special sodium carbonate gel which is painted onto the teeth, and together with an LED light penetrates the pores of the tooth enamel to release and dissolve the molecules that cause staining and discolourisation of the teeth.
You will not experience any tooth sensitivity or pain as our whitening gels are peroxide free and our LED light technology makes the process safer, easier and faster than any other whitening system available in Australia.
Our Express 20 minute single treatment will whiten your teeth by 6-8 shades instantly or our Deluxe 40 minute double treatment will lighten by 8-12 shades.
Book in today and get your pearly whites, pearly white again!