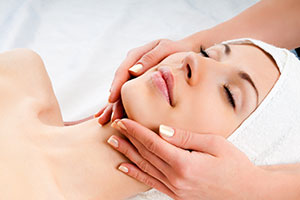 February 27, 2018
Amour Beauty
DID YOU KNOW – SKIN FACTS???
Genetics – are only responsible for 20% of how your skin will age. The lifestyle choices you make today will affect the way your skin looks and ages into the future. Lifestyle choices include sun exposure, smoking, diet, stress, quality skincare and salon treatments.
Differences between cosmetics and cosmeceuticals:
Cosmetics – bought in a chemist, supermarket, department store like Myer. They have a small amount of active ingredients, however not enough to be effective or penetrate the skin. They feel good and smell good but have no real benefits.
Cosmeceuticals – bought in a beauty salon and contain a high percentage of active ingredients, which reduce the effects of ageing, improve the condition of the skin and treat most skin concerns.
Price – Cosmetics are sometimes dearer than cosmeceuticals, as you are paying for the big fancy well-known brands. The price of our cleansers start at $19.95 and our moisturisers start at $29.95.
De-age – Great skincare and in-salon treatments can achieve outcomes and results, which were not possible 15- 20 years ago. New technology in both ingredients and equipment literally de-age and treat, whereas before, the best that skincare could do was slow down the signs of ageing by keeping it hydrated and protected.
Changing  lives – Therapists are now able to clear acne, or take years off the face of a mature or skin damaged client, who's feeling and looking old, thereby boosting their self-esteem and confidence. Our aim is getting great skin outcomes, which result in major changes in our client's lives. We can combine a complete skin treatment program with a skincare homecare regime, to provide our clients with effective results.
CUSTOMISED JUST FOR YOU!! We analyse, consult and discuss a complete skin plan specialised exclusively just for you. Don't guess what is right for your skin, come and see the professionals! Book in for a Dermal Therapist professional skin consultation today!!