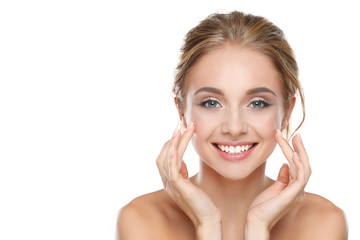 May 30, 2018
Amour Beauty
PROBIOTICS IMPORTANT FOR SKIN HEALTH
Your skin naturally plays host for many good bacteria, but external factors (like pollution) and harsh formulas in your skin care routine can kill off these good bacteria.
Topical Probiotics benefit every single skin type and a multitude of skin conditions because they modulate the immune response, calm the skin and also quickly control inflammation and redness for those with sensitive skin, psoriasis, eczema and rosacea.
Studies show that strains of probiotics are effective acne fighters, the big plus being that probiotics actually hydrate skin, while most acne solutions try to knock out breakouts by turning your face into the Sahara (eg benzoyl peroxide).
On top of this, they help skin seal in moisture, smoothing out any fine lines and wrinkles. Probiotics are gentle and effective multitaskers, making them the closest thing to a cure-all.
ASPECT PROBIOTIC SLEEP MASK
A treatment mask designed to provide rapid relief to dry and dehydrated complexions, or skins in need of extra nutrition.
Aspect Probiotic Sleep Mask encourages cell renewal while also delivering superior hydration. It contains aloe vera and sodium hyaluronate for intense moisturisation, argan oil for its ability to condition the skin and acai berry for its potent antioxidant properties.