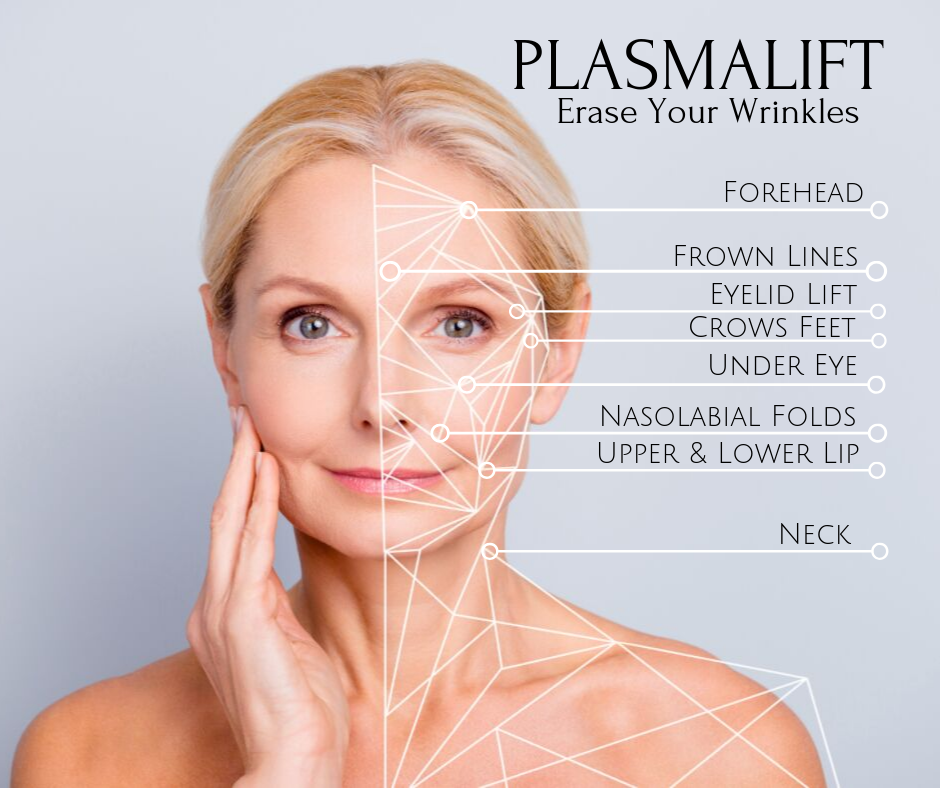 September 2, 2019
Amour Beauty
PlasmaLift is here!! This new non-surgical treatment will remove wrinkles and shrink your skin right before your eyes. We have the latest technology offering the traditional plasma treatments, along with the new NO DOWNTIME  treatment!
PlasmaLift is the easiest way for you to reverse the signs of ageing instantly, without having to undergo surgery. PlasmaLift is able to treat your areas of concern without any actual cutting of the skin – no surgery, lengthy recovery time, expensive Dr bills and no needles.
THE ULTIMATE EYELID LIFT TREATMENT IS HERE! NO NEEDLES, NO SURGERY!
PlasmaLift will refresh tired hooded eyes in a flash without the need for surgery!
It can be used for:
Eyelid Tightening, including under eyes and excess upper eyelid skin.
Lip Lines – upper and lower
Forehead lines and frown lines
Crows Feet
Skin imperfections, including skin
tags and sunspots.
Lines and wrinkles around the mouth such as marionette lines
Cheek lines and Nasolabial folds
Jowls and Neck Tightening
HOW LONG DOES PLASMALIFT LAST?
As PlasmaLift is more than a simple tightening treatment (skin volume is actually reduced), the effects should last as long as they would with invasive surgery. Like all surgical and cosmetic procedures, the effects of PlasmaLift are not entirely permanent as it does not stop any further ageing, but the positive results should last YEARS depending on the area treated. The positive effects of treatment will be noticeable immediately after the first treatment, but the final results will be seen after 8 weeks. Additionally, there are lifestyle factors that can prevent the result from lasting as long as they can, such as smoking, alcohol consumption, and prolonged sun exposure.
How does the PLASMALIFT work?
The PlasmaLift pen creates an arc on the skin which instantly shrinks the skin and tightens the wrinkle so it disappears.
What to Expect after treatment?
After treatment small, dry spots will be present on the area. The crusts take 5 to 7 days to fall off and can be covered with makeup after a few days. Subsequently, slight redness is visible for 3 to 4 weeks. Swelling can occur and will generally last 3-5 days. There may be a slight warmth to the area, but mostly there will be no pain, just a tightness to the skin as it has been tightened.
BEST RESULTS
Usually only one treatment is required, however for deep wrinkles two treatments may be required.
For best results PlasmaLift treatments should be followed by other advanced skin facial treatments and DMK paramedical skincare should be used at home for optimal results!
DOTLESS PLASMALIFT
Another option is the Dotless PlasmaLift which leaves no dots and has no downtime, however up to 4 treatments is required to match the Dot PlasmaLift one treatment.
CLICK here to watch a FB live explaining PlasmaLift in detail. Message us NOW for more information.