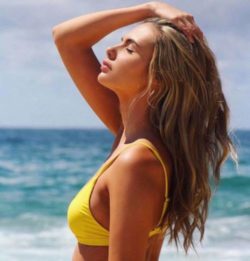 November 15, 2018
Amour Beauty
Do you want to be a Gorgeous Tanned Goddess??
Of course you do!!
Are you sick of putting on tans at home ending up with a horrible, uneven, orange result?
Do you end up sticky, blotchy and with tan all over your clothes and sheets?
We know how annoying this is and we have a solution just for you!!
Our Naked Tan spray tans are easy and quick, they dry within minutes and most importantly are a gorgeous natural tanned colour.
We will make you feel comfortable and we welcome all body shapes and sizes.
You can wear as little or as much as you like during the tan and you will instantly feelskinnier and more toned, giving you a fabulous feeling of self-confidence.
Whether you have a special event coming up, or a holiday or trip to the beach or just want to get your glow on, our Naked Tan spray tans will make you will feel like a natural bronzed Goddess in just minutes!!
CLICK to watch a live Facebook Video and find out more information about our Spray Tans.