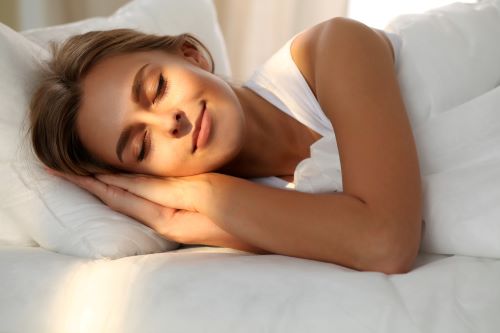 February 28, 2017
Amour Beauty
HOW BAD IS SLEEPING WITH MAKEUP ON??
Recent studies have shown that going to bed with your makeup still on can age your skin
seven times faster than if you remove it. Most makeup contains artificial colours and other
ingredients that may clog the pores, cause damaging chemical reactions in the skin, and
even interfere with hormones. This can result in congested skin and allergies, and of
course contribute to skin aging, irritation and dull-looking skin, so it really is best to
thoroughly remove your makeup before bed. During the sleeping hours is when much of
the body's cellular repair and rejuvenation happens. As such, this is an optimal time to
cleanse to remove the toxins from the day and add nourishing, repairing, and hydrating
ingredients to the skin. Cleansing and applying peptides, vitamin A, and penetrating
moisturizers will make a tremendous difference in the aging process on the skin.
THE ASPECT DR STARTER KIT IS A GREAT WAY OF CLEANSING AND HYDRATING THE
SKIN MORNING AND NIGHT.
Call in to talk to our girls about the fantastic skincare range Aspect Dr and Cosmedix available at Amour Beauty Salon Horsham.