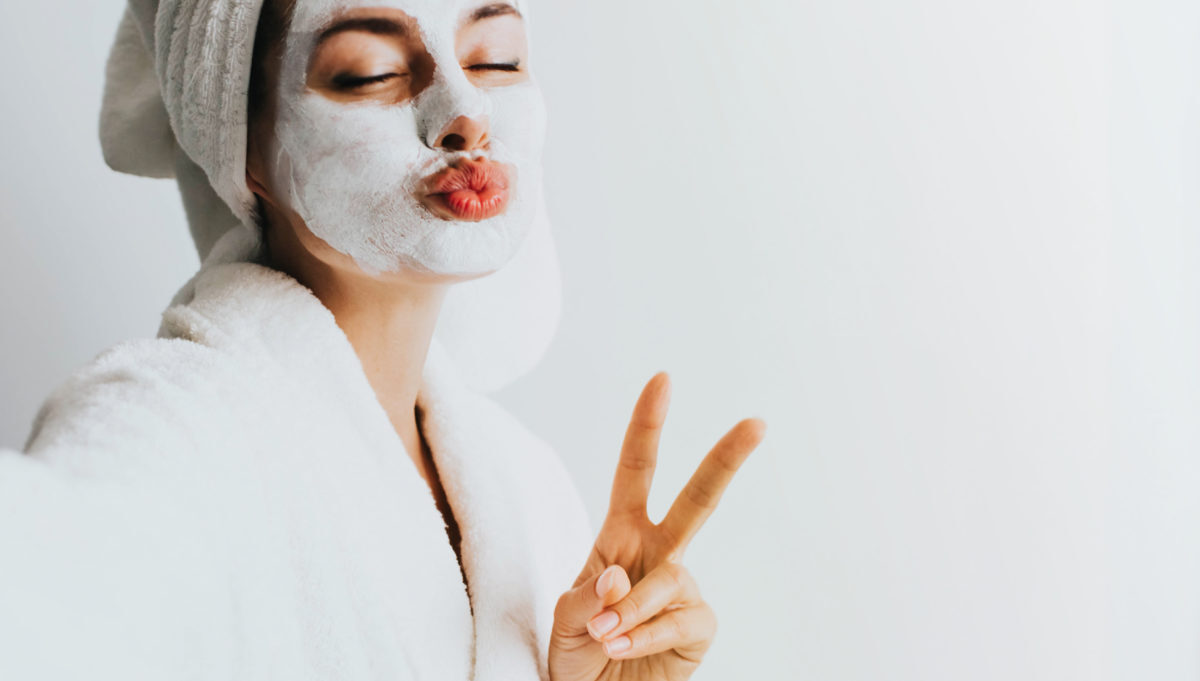 August 20, 2021
Amour Beauty
A Guide to DMK Face Masques
Who doesn't love a face masque? Taking the time to incorporate a high-quality face masque into your skincare routine is a great way to keep your skin supple and healthy. With all of the options out there, finding the right masque for your skin type is essential. DMK offers a range of nourishing masques to promote optimal skin health. So here's a snapshot of our signature home masques and their key benefits.
ACU MASQUE
The perfect choice for oily, blemish-prone skin! Acu Masque promotes a smooth, even complexion and is formulated with nature's beauty mineral – sulphur. It is a fantastic choice to incorporate into your routine to replace harsh, drying anti-acne products.
KEY INGREDIENTS:
Sulphur: a keratolytic with mild, gentle exfoliating properties that help reduce the appearance of blemishes, uneven texture and dullness. It benefits acne-prone skin due to its antibacterial and antifungal properties and is also great for soothing reactive and inflamed skin.
Kaolin: a naturally occurring soft clay that calms and purifies the skin and helps to absorb excess oils.
Bentonite: to detoxify and clean the without drying or stripping the skin.
FOAMY LIFT & EXODERMA PEEL
Perfect for supporting optimal skin functioning between treatments, when combined, the Foamy Lift and Exoderma Peel is a mini Enzyme Masque. The ultimate home treatment, this masque gently exfoliates, removes impurities and assists with increasing hydration in the skin. It features a blend of amino acids and antioxidants to support a glowing complexion.
KEY INGREDIENTS:
Kelp: a rich source of amino acids, potassium and minerals that helps to soften and moisturise the skin.
Proline, lysine and glycine: to firm and strengthen the skin.
Cinnamomum cassia oil: to support circulation and skin nourishment.
HYDRATING MASQUE
Perfect for dry, ageing or reactive skin, Hydrating Masque works to plump, rehydrate and reduce the appearance of fine lines by increasing the free water levels of the skin. It is a great option for those who desire a youthful, bouncy complexion.
KEY INGREDIENTS:
Panthenol: also known as provitamin B5, panthenol acts as a humectant (attracting water and holding it in the skin) as well as an emollient (to smooth and soften the skin). It conditions and moisturises for supple, hydrated skin and supports healthy barrier function.
Allantoin: offers soothing, healing properties to promote healthy skin. It is great for reactive or easily irritated skin types.
Hyaluronic acid: a potent humectant that can reduce the appearance of fine lines and wrinkles while offering supreme hydration.