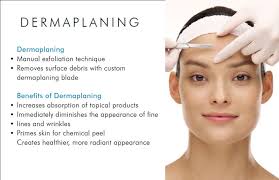 July 31, 2018
Amour Beauty
MAKE YOUR DULL SKIN LOOK ALIVE AGAIN!
Our fabulous Epidermal Levelling treatment is a gentle method of deeply exfoliating the skin, removing the dead skin cells and fine hair on the face.
This advanced skincare treatment is painless, has no downtime and 
doesn't use any chemicals, making it perfect for all skin types and conditions.
The benefits include:
Fresh silky smooth skin
removes your fine facial hair
makes makeup application smooth
improves your skin texture and tone
diminishes fine lines and wrinkles
enhances skincare serum absorption
removes your dead skin cells
generates new healthy cell growth
and brightens your skin.
Come and and talk to our therapists or CLICK to book in for this treatment today.