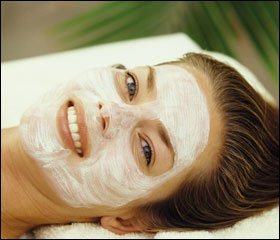 July 7, 2017
Amour Beauty
Have You Heard About our NEW Cloud Oxygen Facial?
Discover and try our Bubbly Warm Oxygenating Lift Facial for Gorgeous Hydrated, Plump and Glowing Skin.
This anti-aging, luxurious treatment produces radiating hydrated skin that feels as healthy as it is glowing. Our favourite element is the Oxygenation mask which goes on clear and puffs up like a cloud on the skin, flooding the skin with replenishing oxygen. Your skin is left feeling hydrated, plump and radiant. The glow factor on this facial needs to be experienced to be believed!
BEST FOR:
An instant oxygen and hydration boost.

Creating a fresh, dewy complexion.

Soothing dull, sensitive or inflamed skins, bringing back radiance and freshness

Targets problem skin by killing bacteria and reduces breakouts.

Lightens pigmentation, improving brightness and clarity
WHAT IS THE SOCIETE OXYGENATION FACIAL?
The use of oxygen in skin care is well known for it's healing properties and anti-bacterial benefits. A complete 3 in 1 treatment, it combines the Societe Oxygenation Facial Kit for collagen production and cell turnover with a deep thermal cleanser and antioxidant fruit enzyme mask, giving your skin everything it needs for a fresh, dewy complexion.
WHAT ARE THE BENEFITS OF THE SOCIETE OXYGENATION FACIAL?
A gentle, hydrating treatment suitable for all skins types, especially those with sensitive or inflamed skin.

Provides a boost of oxygen to soften, sooth and sanitise the skin's surface.

Deeply cleanses, without irritation.

Softens fine lines and corrects imperfections.
HOW MANY SOCIETE OXYGENATION FACIAL TREATMENTS WILL I NEED?
Your skin will be noticeably cleaner and softer after a single treatment. Best results come from 3 treatments, 4-6 weeks apart.
WHAT HAPPENS DURING MY SOCIETE OXYGENATION PEEL TREATMENT?
After the skin is cleansed and prepped, we apply the Societe Fruit Enzyme Mask with a Deep Thermal Cleanser mixed in. Next we apply the foaming Societe Oxygenation Peel  and work it into the skin until the foam is rich and creamy. The foaming peel is soaked off and a hydrating peptide mask applied for 10 minutes to sooth and plump the skin.
WHAT CAN I EXPECT AFTER MY SOCIETE OXYGENATION FACIAL TREATMENT?
Instantly softer, smoother and cleaner skin! The Societe Oxygenation Facial results in a fresh, clean and bright complexion with NO DOWNTIME.
CLICK HERE to watch a short video about our beautiful Cloud Facial.
BOOK NOW AT AMOUR BEAUTY FOR THIS GORGEOUS FACIAL TREATMENT