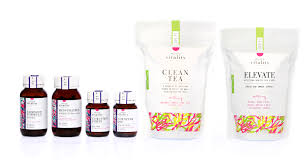 December 16, 2016
Amour Admin
INTRODUCING MISS VITALITY NUTRITION
Therapeutic Goods Australia approved, Miss Vitality Nutrient Range is for those wanting to enhance their homecare beauty regime, reduce toxic damage, decrease free radical exposure and ultimately feel rejuvenated and energized.
The result? Clean living with an increase in energy and vitality, prevention of degenerative aging, inflammation and breakdown of collagen. A thoroughly researched health system product that bridges wellness and beauty into one neat little package.
Cleansing Range: incorporates daily rituals to detoxify and restore your body. Contains powerful antioxidants to help you feel energized and get more out of your day.
Anti-aging Range: Consists of powerful supplements that support the immune system and contains antioxidants which protect against the effects of aging.
Ask our friendly team for a customized nutrition regime
MISS VITALITY SKINCARE SUPPLEMENTS YOU NEED TO KNOW ABOUT
Co-Enzyme Q10: A major component of internal skin health. It restores Vitamin E and cellular membrane protection. It also protects against DNA damage and regulates the transfer of energy within the cells (tissues, heart nerves, adrenal, liver and kidney). It also benefits skin cells through increased energy production and support of the peripheral blood circulation.
Curcumin: A great skin calmer. This supplement works on inflammation and stress. It settles skin treatments by reducing inflammation in skin and helps to reduce oil production. Curcumin is a key antioxidant in the range to protect from oxidative damage.
Resveratrol: A powerful healer. Resveratrol reduces stress and cell damage. This ingredient is also able to repair lost collagen whilst also supporting and strengthening existing collagen.
Amour Beauty stocks all these products in our Salon in Horsham. Call in now to talk to our trained Beauty professionals.