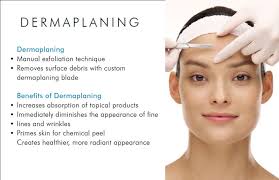 December 16, 2016
Amour Admin
Epidermal Levelling is a safe, painless and highly effective clinical skin treatment designed to evenly and deeply exfoliate the surface dead and damaged skin build up.
It improves the texture and tone of the skin, whilst significantly enhancing the penetration of active products and antioxidants. The results are amazing. Glowing skin that looks refreshed and renewed. A fantastic pick-me-up and great for special occasions.
What type of skin conditions are best suited for this treatment?
Sun damaged, blotchy skin
Fine lines
Congested breakout prone skin
Thickened oily skin
Diffuse redness and rosacea (due to stimulation of collagen and dermal thickening)
Especially suited to patients with fine downy/vellus hair.
Benefits include:
It's less irritating than waxing, allows deeper penetration of skin care products, treats skin conditions such as wrinkles, dry and rough skin, improves makeup application, exfoliates the skin, instant skin improvement without pain, side effects or downtime, triggers cell turnover and repair to make the skin appear more youthful.
CLICK HERE to watch a video of Epidermal Levelling in action.
Available now at Amour Beauty, come in to talk to our highly qualified Dermal and Beauty Therapists at our Horsham Salon or book online today.